We recently spoke to undergraduate student Kailey, to ask about her experience as a student-athlete in the U.K.
As well as helping student-athletes find postgraduate playing opportunities at universities across the UK, our free service is available to applicants at all levels of their education. We are able to assist undergraduate, postgraduate, and doctoral/doctorate candidates find opportunities to pursue their sporting ambitions and education in the U.K.
Whilst a master's degree in the UK takes just one year to complete, a bachelor's degree can also be completed quicker than in the US, taking only 3 years. Many students take advantage of the opportunity to graduate faster, as well as save money on the cheaper costs of tuition, including soccer player Kailey Walters.
Kailey graduated from Beaver Dam High School in the summer of 2021 and contacted Play Overseas to explore the opportunity of pursuing her undergraduate degree in the UK. Less than a year later, Kailey has completed the first semester of her BSc (Hons) Business Management (Tourism) degree and is thoroughly enjoying her time overseas.
We spoke to Kailey to ask about her overseas experience so far.
How would you describe your experience as an undergraduate student in the UK so far?
In a word, so far my experience as an undergraduate student in the UK has been stimulating. The new atmosphere and environment in general have brought such a different perspective to light.
What made you decide that you wanted to pursue your undergraduate in the UK, instead of in the United States?
I always knew that I wanted to study abroad, albeit while I was expecting to go to University in the US, I expected I would just spend a semester abroad or something like that. One day while I was looking at colleges where I could spend a semester abroad, the idea of studying fully abroad popped into my head and once I started researching colleges abroad I never really looked back and thought about universities in the US.
One thing about studying in the UK is that you can get your undergraduate degree in 3 years, whereas in the US it would take four. This for me meant that I could save a year of paying for tuition and could finish school a year earlier than expected, which was the biggest selling point for me other than obviously being able to spend 3 years in a different country.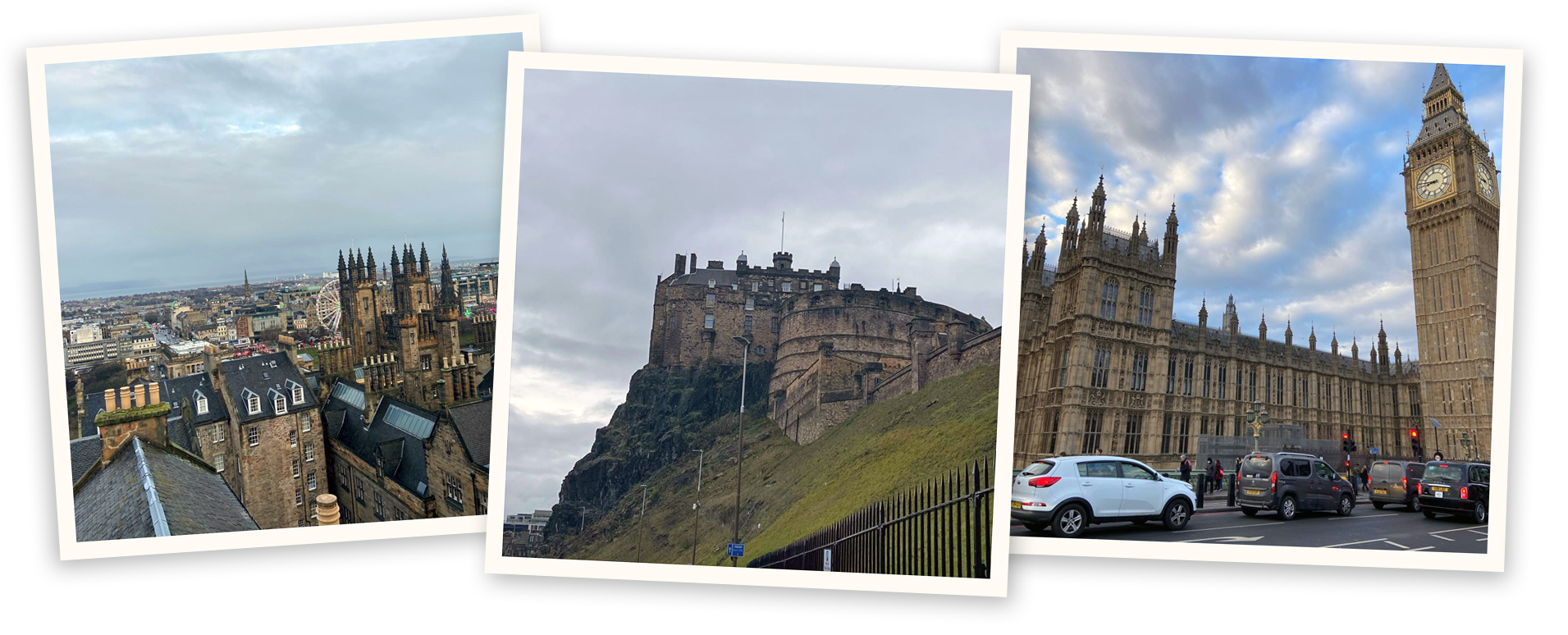 What three things have you enjoyed most about your time in the UK so far?
The three things I've enjoyed most about my time in the UK thus far would be the people I've met, the new sights I've gotten to see, and the little differences that often go unnoticed. When I first arrived in the UK, it was like I'd been placed in a completely new environment that I wasn't quite sure how to handle yet from the public transport to finding the stores that'd have what I'd needed.
The first thing I was immensely grateful for in the UK was the total strangers I'd gone to get help from on finding how to get to certain places and how nice and accommodating they were. They made actually getting to uni much less stressful. Once I'd actually gotten to uni, I was pleasantly surprised to see how friendly and accepting my flatmates were as well. If I'd gotten nothing else out of this experience, meeting the people would've been enough to make it worthwhile.
Then of course there are the sights that I've gotten to see. I've been able to explore Swansea really well and have come to adore it, but I've also been able to see London and Edinburgh, and it's surreal to see some of the places you've seen in pictures and then actually be in that place.
My favorite thing to talk about though would be the little differences between the US to the UK. There was one time I needed a Band-aid, and none of my flatmates even knew what I was talking about, as they'd only ever referred to it as a plaster. These little differences in naming intrigue me daily. There's also the difference in driving which occurs on the left in the UK, versus on the right in the US, but perhaps the most surprising aspect of driving is that the driver sits on the right instead of the left, which has led to a handful of startling encounters when you'd look at a car and expect the driver to be on the left, only to see a child sitting there or a dog.
There are a million small differences that you don't really think about often but in the UK I'm constantly reminded of those differences, and it starts to make the little things about everyday life have a certain fondness to them.
Do you have any words of advice for students who are currently considering the opportunity to play and study overseas?
If you want to travel and experience a new environment and equally save money and time on your studies, then this is for you.
Finally, what was your experience like when working with Play Overseas?
Working with Play Overseas was incredibly uncomplicated. I honestly don't think I'd have made it to the UK without their help!
We're recruiting!
If you would like to take your sporting career overseas while pursuing a degree, register your details for our FREE service via the link below to see what exciting opportunities we can find for you!
APPLY