Tulane University Hall of Fame Golfer Maribel speaks on her overseas golf experience.

In 2019, former Tulane University golfer Maribel arrived in the UK to pursue her master's degree and experience life as a student-athlete in the UK. After her graduation ceremony was sadly postponed due to the pandemic, Maribel was able to return to her UK university earlier this Summer to officially graduate.

We recently spoke with Maribel to ask about her experiences in the UK and find out what she has been up to following the completion of her master's degree in Human Rights and Diplomacy.
How did the experience of living in the U.K for a year impact you as both an athlete and a student?
Even though my time in Scotland got cut short, the experience was one of the most memorable in my life.
Being able to study and live so far from home (I'm originally from Colombia), was eye-opening, scary at times, and one of the most fulfilling experiences I've lived. I think you can grow tremendously as an individual when you are exposed to different realities.
Scotland was all of that for me. Never in my wildest dreams did I ever imagine I would live and study in a country so far away from my family and my culture. Nonetheless, having the chance to sit in a room full of people with different life experiences and upbringings filled my life with new lessons and perspectives.
Getting to see how valuable athletes are, and how the university and coaches care for their athletes was also incredibly humbling and motivating. The facilities the University of Stirling had, the campus, the coaching staff, its history, and its location, made this experience extremely fulfilling in my athletic development as well.
Looking back on your time in the U.K, what would you say were the memorable moments for you?
The memorable moments of this experience were multiple! The first moment was when I sat down in the classroom and I looked around and met people with so many different experiences and upbringings. That will stay with me forever. Understanding that even though our paths had been different, we were there wanting to learn and striving to grow as individuals was truly inspiring.
Another memorable moment was getting the chance to meet and become friends with people from all over the world. My closest friend from this experience is from Nigeria. A country that I have never visited, but thanks to my friend, I would really like to visit in the near future! Talking to my friend, and getting to know her culture and experiences was also an incredibly memorable moment for me.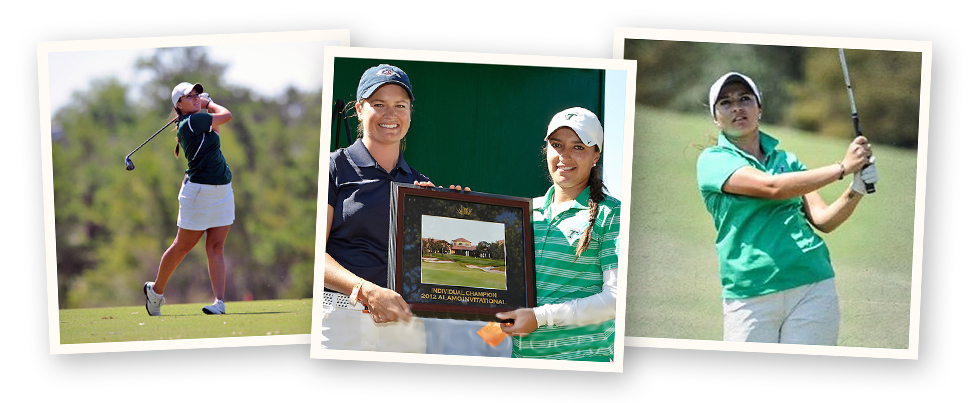 Has the Master's Degree in Human Rights and Diplomacy that you earned here in the UK benefited your career path so far?
The Master's Degree I obtained in Human Rights and Diplomacy changed my life. And I am not exaggerating when I write these words. Human Rights are at the core of our experience on this planet. Every relation, connection, and experience we have during our lifetime is related at some level to the development and evolution of human rights. Learning about them, about their creation and implementation, motivated me to think about projects that I want to create in which I bring human rights and sports together. After studying for this Master's Degree, I know this is what I want to do in my life, create a project in which I can help others develop and grow. A project in which human rights and sports are the nuclei of the development of athletes and everyone involved.
Without the opportunity of living and studying in Scotland, I would have never obtained the knowledge and motivation to know that developing my own project was at the core of my personal and professional wishes.
Have you been able to continue your golf career in some capacity post-graduation, whether it be competing or coaching?
I am currently working as the assistant coach for a Women's golf team at a University in the U.S. I have been playing golf for many years, and I had the opportunity to play it at the highest level, but this is the first time that I had been on the other side of the ropes as a coach. It has been an amazing opportunity as well. The experience I lived in Scotland, motivated me to look for this role and experience in my life.
Finally, what words of advice would you give to any student who is considering studying overseas?
My words of advice are to follow the desires of your heart. If knowing that there are opportunities to study abroad caught your attention, that means that something inside of you desires such a thing. I truly believe you should pay attention to that inner voice that guides you throughout your life! Follow your heart, your heart knows the way to take you where you need to be.
Could you be next? Now recruiting for both 2023 Spring and Fall entry dates!
If you would like to explore the possibility of studying for a master's degree in the U.K. alongside another year of college sport, submit an application for our free service via the link below to see what exciting opportunities we can find for you.
APPLY