After completing her Master's degree last year, volleyball player Ebonie Hicks recently returned to the U.K. to attend her graduation ceremony.

We caught up with the former West Virginia Wesleyan College graduate to talk about her experience as a student-athlete in the UK!
What were your original motivations for coming over to the UK as a graduate student-athlete?
My original motivations for coming to the UK were to experience athletics and academics in a new environment. Having never been outside of the USA, it seemed like an opportunity I couldn't turn down. I wanted to continue growing in volleyball, it didn't feel like my career as a player was completed.
Did life in the UK live up to your expectations?
Life in the UK was both more and less than what I expected. More in the case of finding a church family/friends that I will always lean on and enjoy life with, and more in the memories that I've been blessed to collect. The only less in my expectations was the way of life in England which turned out to be normal human beings living normal lives, who knew?!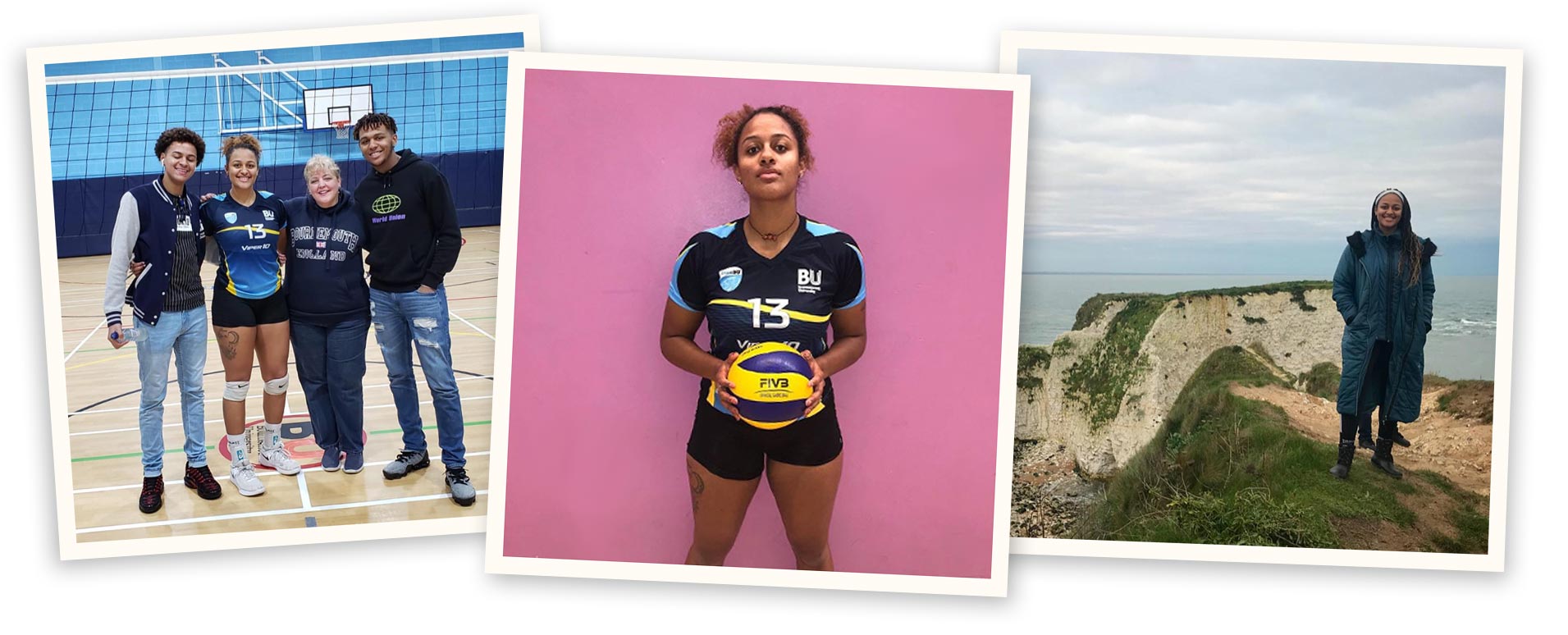 Away from playing volleyball, did you enjoy your time in the UK?
Absolutely. Matter of fact, the best times I had in the UK was with the people that I met through going to different churches. It was wonderful finding life and purpose apart from volleyball because now I have a community of people to come back to when I visit!
What advice would you give to any future graduate student-athlete ahead of making the move to the UK?
Pack light, find friends & events outside of your sport, and start uni projects early!
Opportunities available to start in January and September 2022!
If you would like to explore the possibility of studying a masters degree in the U.K. alongside another year of college sport, submit an application for our free service via the link below to see what exciting opportunities we can find for you.
APPLY