We spoke with former Regis College soccer player, Miya Nishibun to find out all about her year as a postgraduate student-athlete in the UK.
Following an excellent senior year at Regis College which saw her earn multiple All-Conference honors, Miya reached out to Play Overseas in January 2022 to explore the possibility of continuing her soccer career and education overseas.

After informing us of her athletic and academic ambitions, we were able to help Miya secure a postgraduate playing opportunity at one of the most prestigious universities in the UK.

For the past seven months, Miya has been competing at the top level of UK university soccer whilst working towards her master's degree in Management (Finance).
With the soccer season now over, we asked Miya about her experience as a postgraduate student-athlete in the UK and what motivated him to take his career overseas.
How would you describe your experience as a postgraduate student-athlete in the UK?
My experience has been nothing short of great!
It's been awesome to continue playing soccer at a highly competitive level while pursuing my master's from a world-class university. Alongside this, I've got to experience new places, foods, and people.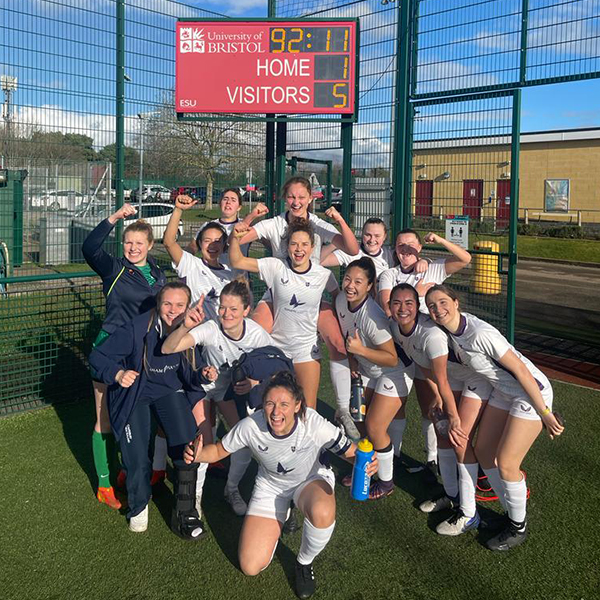 What three things have you enjoyed most about your time in the UK so far?
1. Obtaining my degree from an amazing business school.
2. The opportunity to meet new friends from all over the world.
3. Learning about cultural differences in the UK vs the US.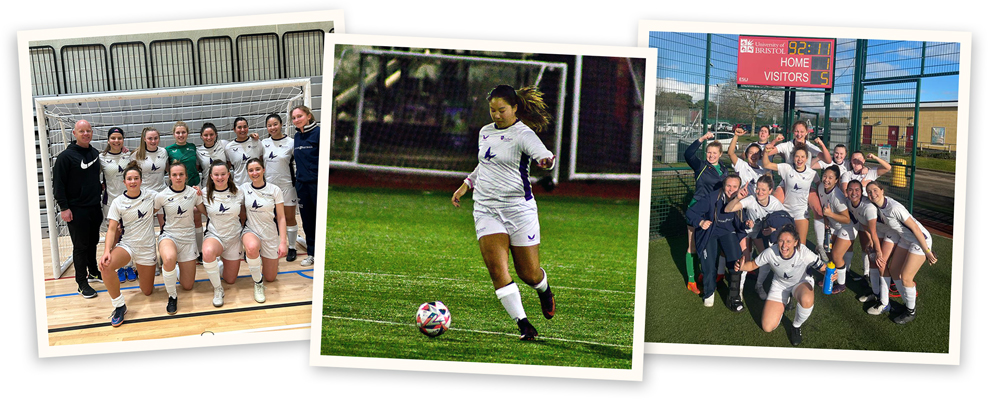 Compared to your time playing college soccer in America, what would you say were some of the main differences from playing in England?
One difference would be having less of a time commitment here in the UK. Our weekends are generally free, allowing me to travel to new cities!
Next, the UK does not limit your eligibility, so although I played for four years in the States, I got to continue playing soccer in a new environment.
Lastly, there are different levels of each sport allowing for a variety of best-fit experiences while here. I personally liked being a part of the 1's as the competitiveness was unmatched. I also got to play futsal for the university, which is a sport the States don't have collegiately.
Do you have any words of advice for students who are currently considering the opportunity to play and study overseas?
If you're on the fence, take the leap!
I would suggest starting the process early, to allow yourself time to see what best fits you. It may seem intimidating to uproot yourself for a year, but I'm so grateful I did.
Playing a sport you love makes studying abroad that much more fun
Finally, what was your experience like when working with Play Overseas?
Overall, I had a positive experience with Play Overseas, as they were delightful to work with and provided constant support.
Prior to this experience, I was unaware of the opportunities in the UK and Play Overseas allowed me to expand my horizons academically and athletically.
Could you be next? We are still recruiting for 2023!
If you would like to explore the possibility of studying for a master's degree in the U.K. alongside playing another year of college sport, submit an application for our free service via the link below to see what exciting opportunities we can find for you.
APPLY