After a Hall of Fame career at Tulane University, Colombian golfer, Maribel Lopez Parras recently arrived in the U.K. to resume playing whilst earning a masters degree.
As one of Tulane University's most decorated golfers, Maribel was named an All-American twice; the schools only multiple All-American selection. She became the first individual player in school history to qualify for the NCAA Championships with her 2011 selection and went onto become Conference USA Golfer of the Year in 2013. In her four year career, she played 123 rounds in 42 events and completed her career with a 74.54 (9169 strokes) scoring average.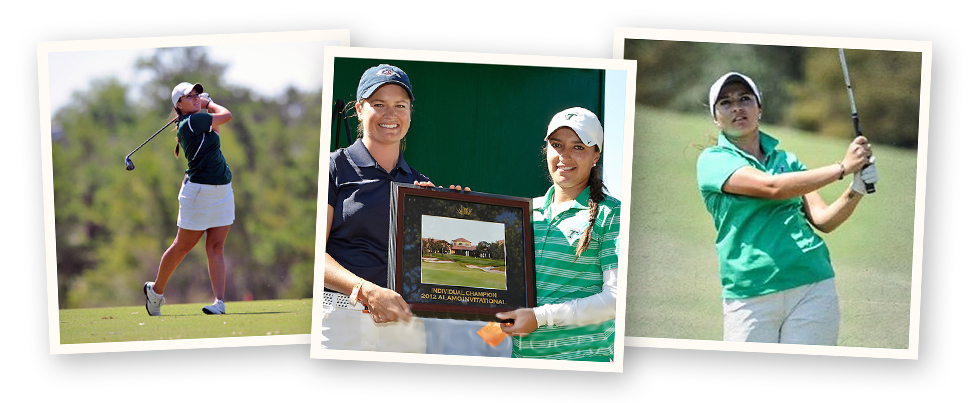 In October of 2019, Maribel was inducted into the Tulane University Hall of Fame for her outstanding golf career. It was only a number of months prior to this achievement that she reached out to Play Overseas in the hope of continuing her golf career alongside a postgraduate education. We were able to present Maribel with a number of different options where she could continue playing golf at a very high level whilst earning masters in her chosen field. Maribel has now arrived in the U.K. to continue her golf career whilst earning her masters in Human Rights and Diplomacy.
"Play overseas helped me open a new door, a door which I didn't know was possible to open until I talked to Harry. He did such a great job explaining how everything worked in the U.K while also telling me about the possibilities I had of extending my golf career for an extra year! I had a program in mind for my masters degree, but he suggested something else that was even better than what I had in mind. Having the chance to come to Scotland to get my masters degree while playing golf, has been one of the greatest opportunities of my life. I encourage everyone who wants to play their given sport in a competitive environment an extra year – while studying at some of the best universities in the world, to take a look at what play overseas has to offer!"
We Are Recruiting!
If you would like to continue your sporting career alongside a postgraduate education – we want to hear from you. Follow in the footsteps of Maribel and apply online today via the link below to see what options we can present for you!
APPLY