In part two of our 'Where are they now' series, we caught up with professional basketball player, Casuan Caudle.
Since earning his master's degree in Multimedia Journalism from Bournemouth University in 2020, basketball player Casuan has embarked on a professional playing career that has taken him around the world.
During his time in the UK, the Southern Virginia University graduate had an exceptional season with his university team, using his overseas experience to jumpstart his professional basketball journey.
In this exciting episode of 'Where Are They Now', we spoke with Casuan to ask about his time as a postgraduate student-athlete in the UK and find out what he has been up to since earning his master's degree.
Casuan Caudle
US College: Southern Virginia University
Sport: Basketball
Season Overseas: 2019/20
Degree: MA Multimedia Journalism
Casuan Caudle

US College: Southern Virginia University

Sport: Basketball

Season Overseas: 2019/20

Degree: MA Multimedia Journalism
What was the biggest highlight of your time in the UK?
"My overall time in the UK was an absolute blessing. The people that I met there and the memories that I created there are ones that will be with me for the rest of my life.
There are too many highlights to count but one of the highlights that stand out to me is the team dinners that my teammates and I would have every weekend. It's the small intimate moments like that that stand out to me most.
Another highlight that stands out to me is the news days my cohorts and I in the Multi-Media Journalism department would have to conduct every Wednesday. Being able to work with such positive and uplifting classmates in an official work setting made me realize how much passion I have for media and journalism.
Another highlight that stands out to me was the opportunity to travel to visit Durdle Door, one of the most popular geographical landmarks in the UK. Visiting that landmark gave me a sense of perspective of how beautiful the UK is."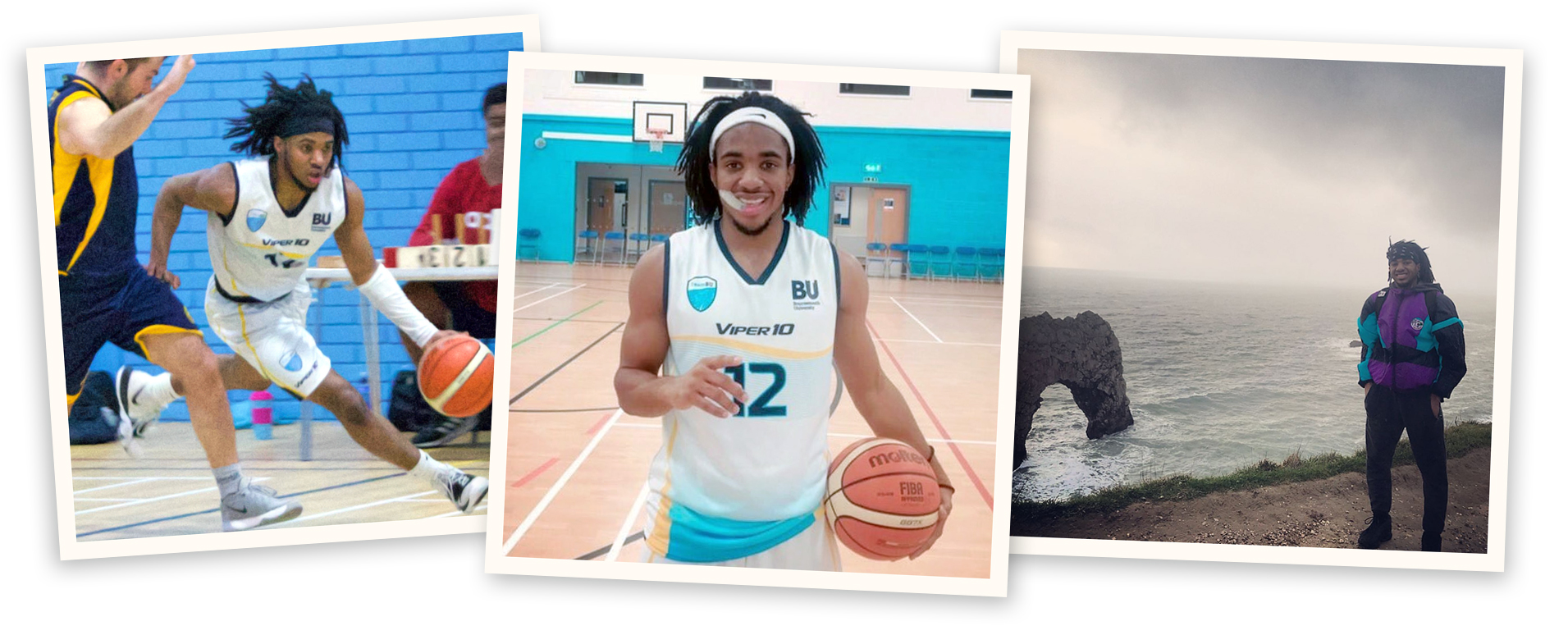 Can you describe how your experience playing basketball in the UK has shaped your perspective on the sport, and has it influenced your playing style or approach to the game in any way?
"My playing experience in the UK has had a tremendous impact on the way I play basketball today and is quite frankly the reason I have had the success I have had so far in my professional career.
I learned the importance of commitment to your craft and taking advantage of every practice, individual workout, lifting session, and game, because every second you spend on your craft should be propelling you forward so be intentional with everything that you do.
But more importantly, I learned commitment to my teammates and how to be a great teammate. I was blessed to have amazing teammates and seeing how they treated me and everyone else inspired me to be a better teammate and made me realize that I will never have a successful career if I cannot uplift my teammates and make them better as well.
Dre, Taj, Cheick, Zach, Sean, Pete, and all of my teammates, challenged me to be better both on and off the court, and as I progress in my professional basketball career, I realize how blessed I was to have such great times because having that is a rarity."
Above: Watch Casuan's impressive highlights from his season in the UK with Bournemouth University.
Since graduating with your master's degree, what have you been up to?
"My first professional season after my time in the UK (2020/21) was playing in the Armenian A-League with the BC SuperSonics. My second season (2021/22) was in Mexico, playing for the Los Titanes de Los Mochis in the LBP.
My third season (2022/23) which I actually just finished two weeks ago was in Luxembourg, playing for BBC Kayldall in the LBBL.
Away from basketball, I own and operate a media company called 'Sorry to Bother You' alongside my former Bournemouth University teammate, Deandre Pennington.
We currently have three podcasts, a news article outlet, and clothing apparel which we use to help fund charity drives in the Washington DC and Minneapolis area."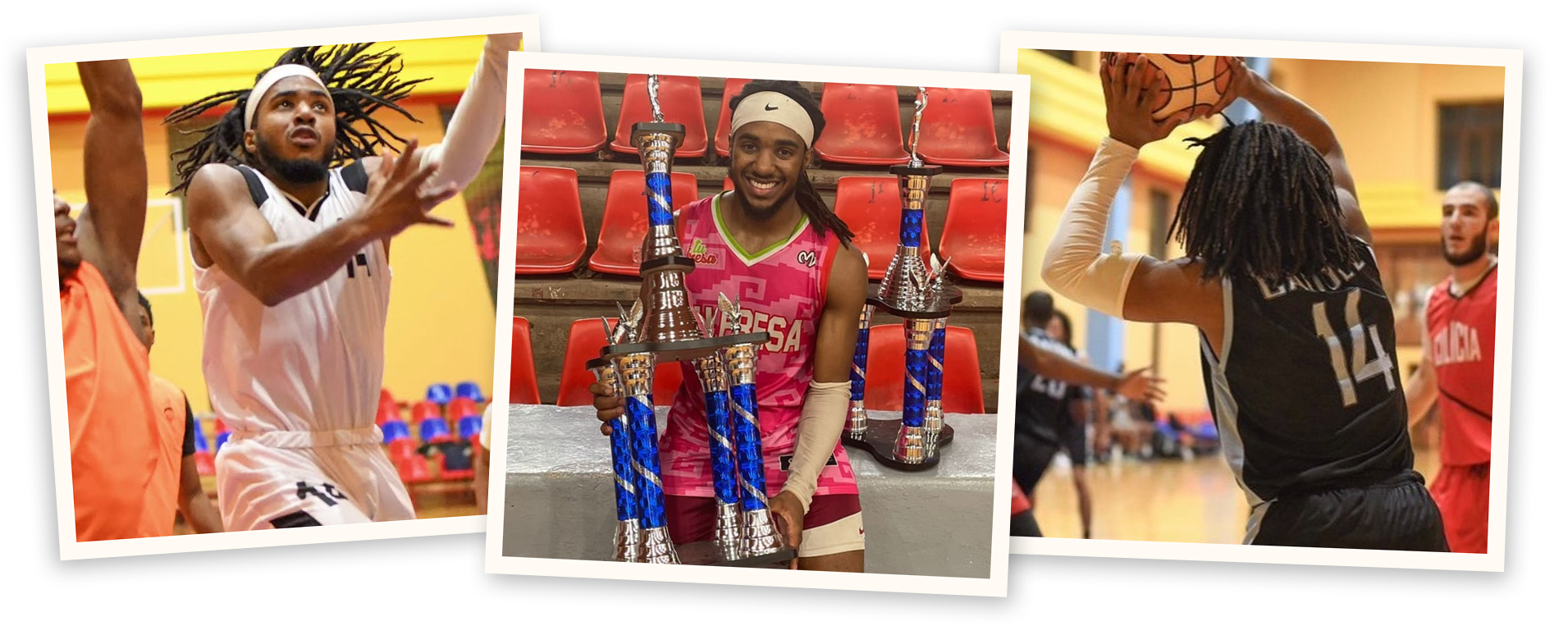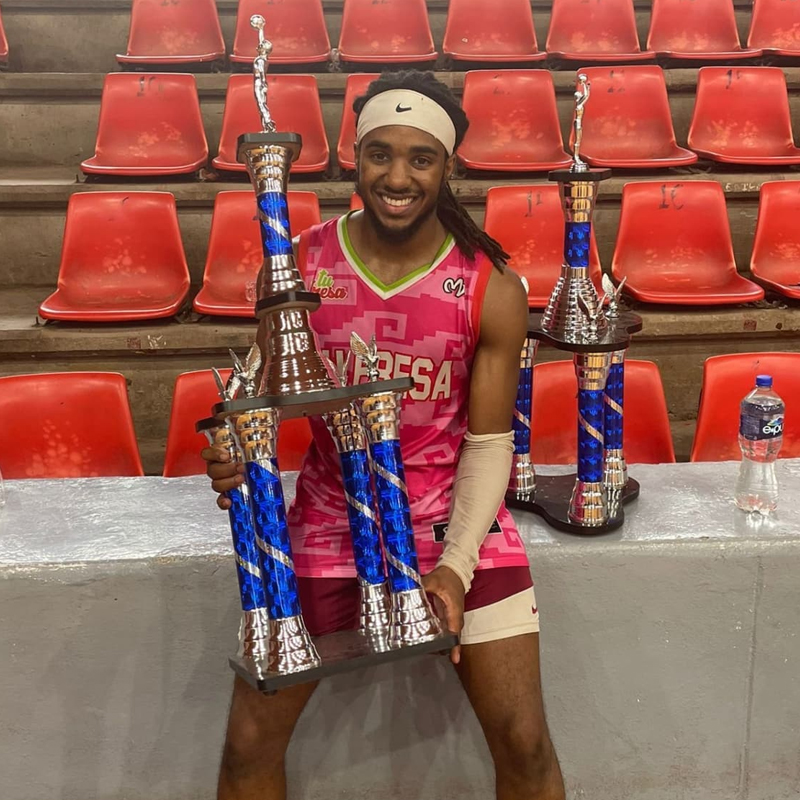 How do you feel your time in the UK has helped you get where you are currently?
"My time in the UK has had a huge impact on where I am today, specifically with confidence. Earning my master's degree in Mutlimedia Journalism gave me the confidence to know that I am much more than just a professional basketball player and that I can be successful in multiple different avenues.
It showed me that I can have an impact on my community not just in basketball, but more importantly through my voice and providing a platform in media for those that need it.
My experience in the UK showed me what can happen when you take a leap of faith and take a chance on yourself."
Want to study and play overseas like Casuan? We are still recruiting for September 2023!
Our work with Casuan started in July 2018 when he registered his details via our application form.
Throughout our time working together, we were able to assist Casuan by connecting him with a network of basketball coaches at suitable universities across the UK.
With our guidance and support, Casuan was able to explore various opportunities and evaluate different schools that aligned perfectly with his ambitions to compete at a high level and pursue his master's degree in multimedia and journalism.
Together, we helped Casuan to make an informed decision on his UK study destination, setting him on the path toward a successful basketball career while pursuing his educational goals.
If you would like to benefit from our FREE service and explore the possibility of studying for a master's degree in the U.K. alongside playing another year of college sport, register your details via the link below to see what exciting opportunities we can find for you!
APPLY