Introducing our brand new series, "Where are they now".
We have had the privilege of assisting hundreds of student-athletes in pursuing their sporting careers and education abroad. We take great joy in staying connected with our athletes and celebrating their post-UK university graduation achievements.
Our latest content series sees us reconnecting with a number of students to find out what they are currently up to and how their year in the UK has helped to shape their future.
First up, is former NCAA D3 basketball player, Molly Danielson!
Molly Danielson
US College: Linfield College
Sport: Basketball
Season Overseas: 2021/22
Degree: MA Sport Management
Molly Danielson

US College: Linfield College

Sport: Basketball

Season Overseas: 2021/22

Degree: MA Sport Management
Following an outstanding four-year collegiate career as a Wildcat, Molly graduated from Linfield College in 2020 and was recruited to play for both a university team and an external side in the WNBL (Women's National Basketball League). Despite an injury in her final NCAA season, Molly was defiant in her dream of playing basketball overseas and remained in regular contact with Play Overseas until the following year.
Whilst in the UK, Molly enjoyed a fantastic season of college basketball, helping her university team reach the National Championship game. As well as competing for another season, she was able to visit 15 different countries during her time overseas, all whilst working towards her master's degree in Sport Management.
Find out what Molly has been up to since returning home to the States below!
What was the biggest highlight of your time in the UK?
"Playing in England was a much different experience than I imagined when preparing to move. There were many moments that were tough, but the experience grew me as a person. One of the biggest highlights of my time in England, both positive and negative, was playing in the National Cup game. We were minutes away from winning the championship, but I went down with a season-ending meniscus tear.
Although we didn't win the game, being up in Manchester for the finals was an unforgettable memory in all aspects. The women's game had more fans than the men's, which created more conversation. We always work towards gaining attention to the women's game, and it felt like a great step for women's basketball in England. I was proud to be a part of that.
Outside of basketball, the biggest highlight was traveling to 15 countries. Almost every country I went to (Europe, the Middle East, and Africa) was the home of my teammates. They invited me into their families and cultures. I saw one of my teammates get married in Hungary!
I would never have gotten this experience without taking the risk of going overseas and building relationships with my new teammates."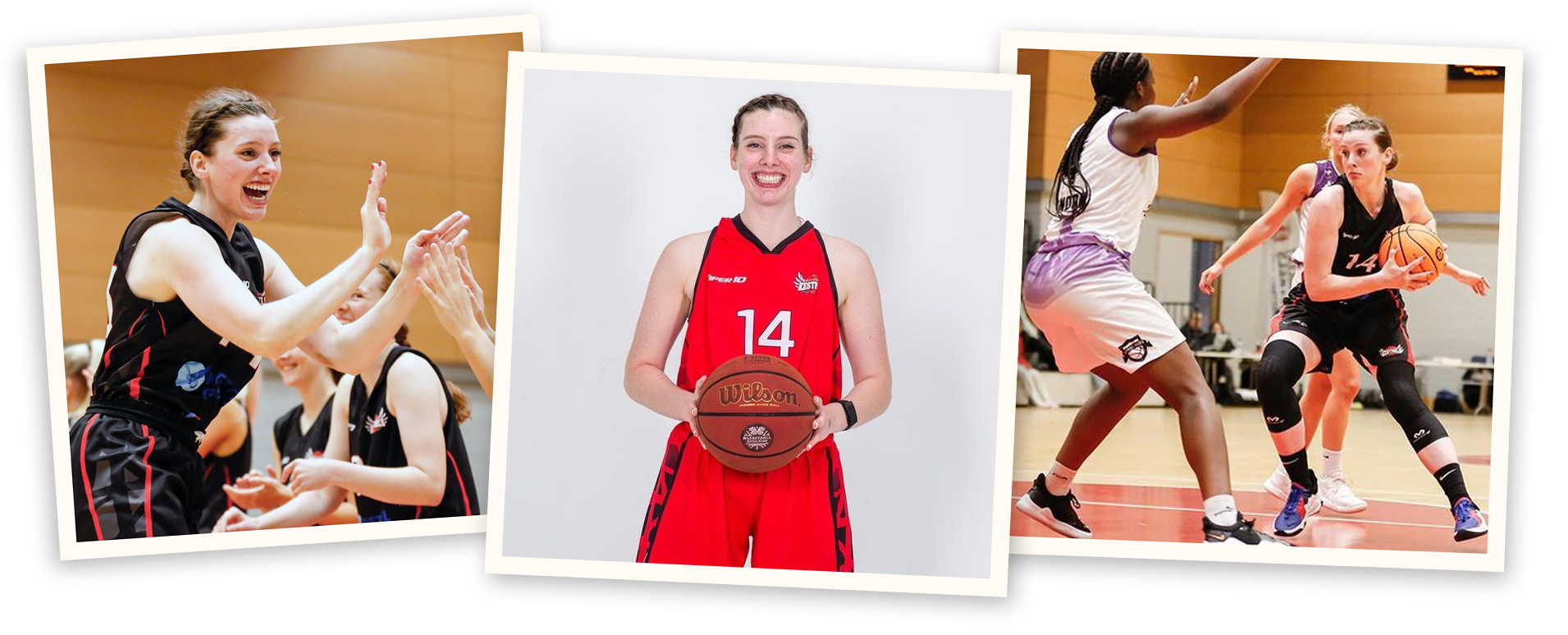 Since graduating with your master's degree, what have you been up to?
"I currently work as an Account Executive for the Portland Trail Blazers!
This has been my dream organization prior to moving to England, and while studying in the UK, I've been working to network with professionals in the elite sports industry. Skies the limit in the sports industry now! I also coach high school basketball and recently dipped my toe in public speaking."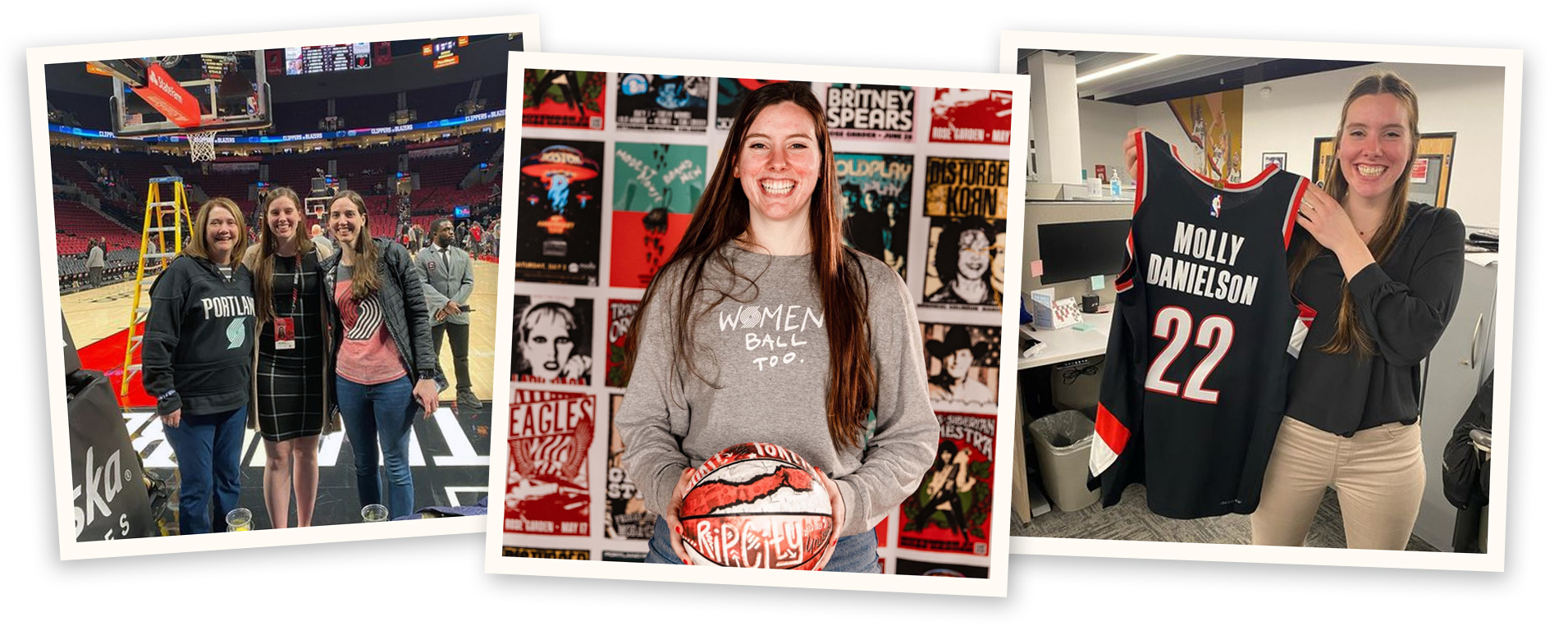 How do you feel your time in the UK has helped you get where you are currently?
"The experience made me a global citizen. The exposure to different cultures was the best growth I had overseas.
Some of the best experiences that helped me grow were playing on a team with people from all over Europe, walking the Camino de Santiago, and experiencing a 24-hour Hungarian wedding. The cultural immersion is the best experience I've ever had."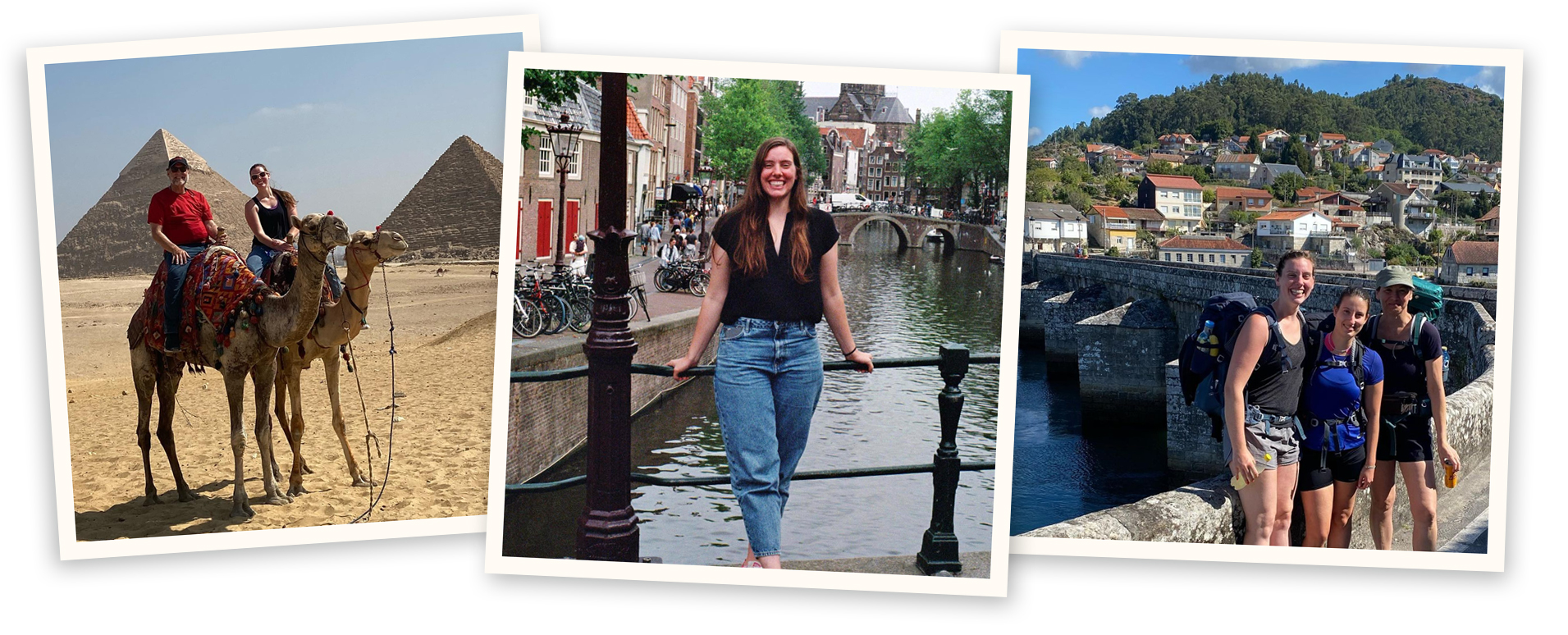 What words of advice would you give to a student considering the opportunity of playing and studying overseas?
"Harry and Play Overseas definitely had my back throughout my whole process to come overseas. I can never thank them enough.
If I could give advice outside of the help of Play Overseas, I would encourage student-athletes to really research the location and school they're going to before confirming their move. Reach out to people on the team, in the program, all your professors, etc. This will help you establish if you will like the people you'll be surrounded by and see if the environment will encourage your growth."
Want to follow in Molly's footsteps? We are still recruiting for 2023!
If you would like to explore the possibility of studying for a master's degree in the U.K. alongside playing another year of college sport, submit an application for our free service via the link below to see what exciting opportunities we can find for you.
APPLY