After a memorable year overseas, we take a look back at Sean Kubit-Miller's U.K. university football experience.
Following a successful four year collegiate career at Albion College, Sean wasn't quite ready to walk away from football. He reached out to us during his Senior year and expressed his desire to continue his college football career in the U.K. alongside his education. After submitting his details online via our application form, we got to work and were able to present Sean with a number of different options where he would be able to pursue his masters and play a high level of football. A few months later and Sean had arrived in the U.K. ready to pursue his master's degree in Management and Marketing, and compete for another season.
We spoke with Sean during his season to find out why he decided to take his career overseas and pursue his masters degree as a postgraduate student-athlete in the U.K.
Exploring the U.K.
Whilst in England, Sean was able to visit a number of different cities with his new teammates including Liverpool, York and Edinburgh. Sean's mother was also able to make the trip overseas and had the unique opportunity to watch him compete for his U.K. university team.
Another season of football
As Team Captain, Sean was a consistent force on the defensive line and led from the front, inspiring others to give their very best efforts on the field. Sean helped his team get off to an impressive 3-0 start and later on secure their place in the Championship playoffs. To round off his special season, Sean was voted Defensive Player of the Year by his teammates at the end of year awards.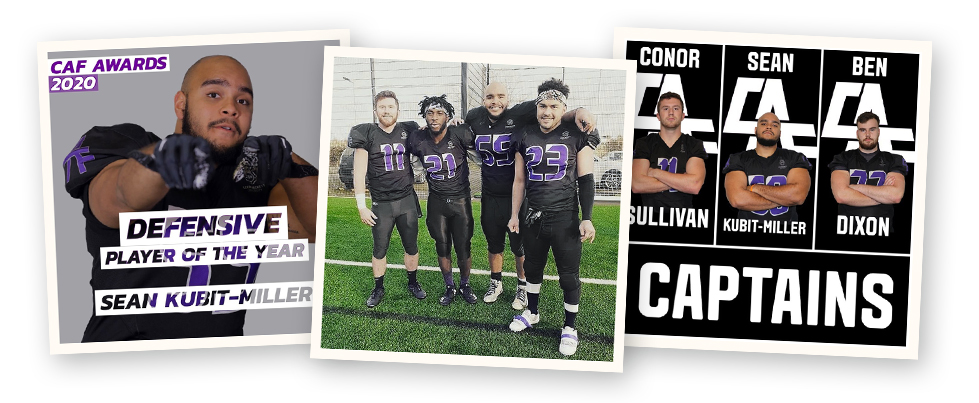 Upon completing his master's degree, Sean was able to extend his football career once again by signing his first professional contract to play in the IFL.
"Working with Play Overseas was awesome. They helped me immensely with the process. To know that the Play Overseas team were there for me no matter what I needed was fantastic and everything ran super smoothly."
Follow in Sean's footsteps!
We are now recruiting for the upcoming Fall semester, so if you would like to continue your sporting career alongside a postgraduate education – we want to hear from you!
Apply online today via the link below to see what options we can present to you.
APPLY