Over the last few weeks our student-athletes have been making the most of their time in England, visiting countries all over the world!
Since arriving, our class of 2019 students have been travelling around the world, visiting a number of different countries in their time away from the classroom. We have enjoyed following their adventures so far and have collected some photographs of the famous sights they have seen and shared.
Last month, women's volleyball player Sofia made the trip to Wales to spend the day at Cardiff Castle. The castle was built over 2,000 years ago and is one of the most popular sites in the city.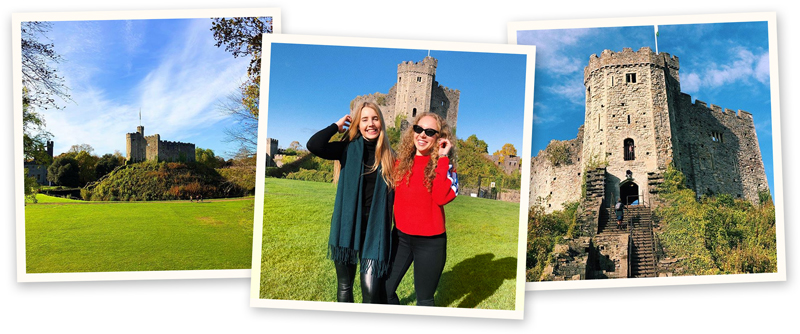 Women's soccer player, Devlyn and men's football player, Braxton made the trip to Italy to see some very famous landmarks including the Trevi Fountain and the Colosseum.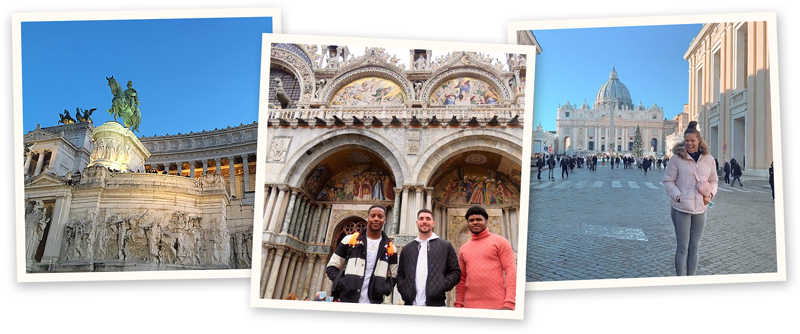 | Scotland | Loch Ness and Edinburgh |
| --- | --- |
Scotland has been a very popular destination with many of our athletes. Some of our women's soccer players enjoyed the stunning scenery of Loch Ness and the nearby Urquhart Castle, while football teammates Francisco, Conor, Sean and Derrick spent a day in the city of Edinburgh.

London is one of the first destinations that our students like to visit, with iconic landmarks such as Big Ben, the Tower of London and the London Eye proving very popular.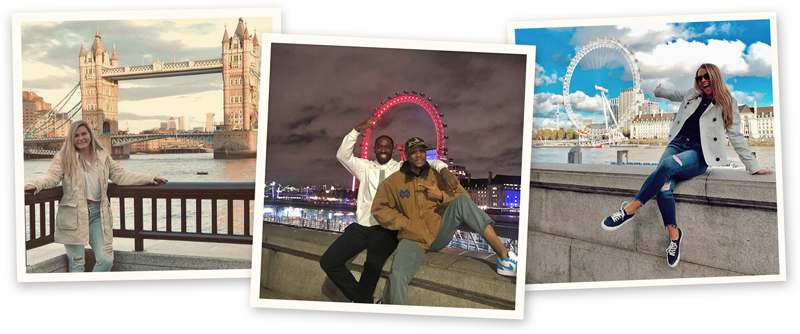 Many of our athletes have made the trip to Ireland and enjoyed tours of the famous St. James Gate Brewery in Dublin, founded in 1759 by Arthur Guinness.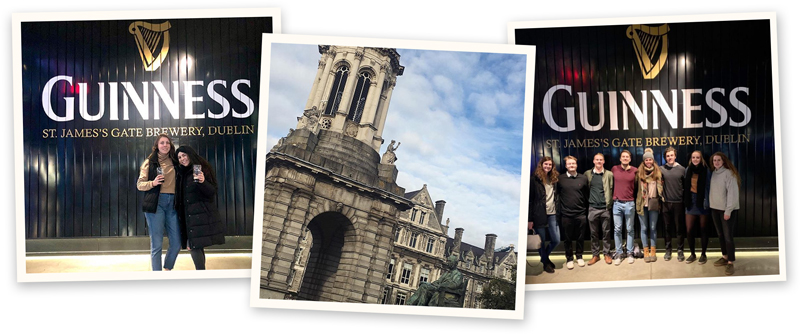 Women's soccer teammates Holly and Ali traveled to Morocco together to explore the thriving marketplaces of Marrakesh and experience the vibrant culture of Africa's top tourist destination.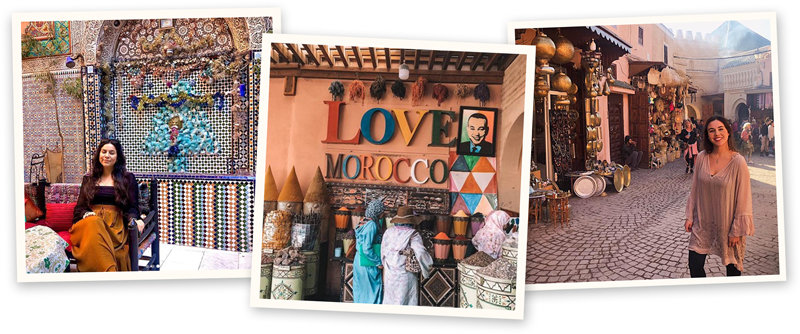 Teammates Claire, Rebecca and Hannah have traveled to Greece during their Christmas break to explore Athens. The Theatre of Dionysus, the Temple of Olympian Zeus and Parthenon are just some of the historic sites they were able to visit.

The adventures for our class of 2019 student-athletes have only just begun and we cannot wait to follow their journeys in the new year. Stay tuned on our social media as we follow their lives in the classroom and in the sporting arena.
Our 2020 recruitment is now open!
We are now recruiting for Fall entry in 2020, so if you would like to continue your sporting career alongside a postgraduate education – we want to hear from you!
Follow in the footsteps of our students and apply online today to see what options we can present for you.
APPLY